About Us
About Fit 2B Stitched...
Thank you for your interest in Fit 2B Stitched. We strive to produce fun and whimsicle Designs that are of excellent quality for your use.
Fit 2B Stitched is owned by: Irene, of Irene's Magic Stitches and Rhonda, of Stitched Dreams by Rhonda.
Fit 2B Stitched is made up of 4 different Digitizers.
Rhonda of Stitched Dreams by Rhonda, Irene of Irene's Magic Stitches, Cindy of Cindy's Elegant Stitches, Marlene of Marlene's Stitched Desgins, and Carmen of Carmen's Creative Stitches (all designs donated to F2BS to sell).
We use only Manual Punch digitizing, no autodigitizing. This means that we have complete control over our designs and how the stitches are placed and the stitch styles.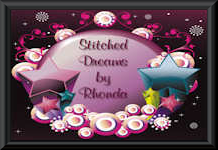 Meet Rhonda from Stitched Dreams by Rhonda
Hello, My name is Rhonda, of Stitched Dreams by Rhonda. I live in Arkansas, with my wonderful husband Michael. We moved here after retiring from the US Air Force. I have 3 children, 2 furbabies, and am blessed with 3 preciosu granchildren, who are the joy of my life!!!
I have my own website that I sell handmade and personalized items on. It keeps me busy and out of mischief as my husband will tell you.
When I am not sewing/embroidering, Michael and I are Geocaching or Munzeeing, which is our shared hobby.
I have a Janome Embroidery machine and a Viking Sewing/Embroidery machine as well as a Sewing machine and Serger. I started embroidering to do things for my first granddaughter. I was instantly hooked. I learn something new every day. I love all kinds of crafts.
I have made many dear friends through embroidery groups, and have learned so much from them.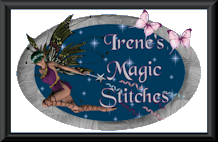 Meet Irene from
Irene's Magic Stitches
My name is Irene Smith, of Irene's Magic Stitches. I married my high school sweetheart & we have been married for 45 years now. We have 3 grown children with 7 grandchildren. We have 3 fur babies. All are dogs.
I live in the foot hills of sunny Calif. & love it. Not too HOT in the summer & not too COLD in the winter. I LOVE to sew. My passion is quilting with a little embroidery added to it. I have 2 embroidery machines, a Husqvarna Viking Designer SE & Husqvarna Viking Designer SE-LE. I have a quilting machine with a frame to do my quilting, a Serger & sewing machine for all my other needs to keep me busy & out of trouble. Although, hubby says TROUBLE is my middle name & it just seems to find me. LOL One of these machines are running most of the time when the grand kids aren't here. I have been digitizing over 10 years now. I think I may have a NEW passion now.
I'm always looking for a new idea to create. Always trying to learn all I can along the way.
Meet Cindy from
Cindy's Elegant Stitches
I married a wonderful man who served in the Navy for 20 years and we spent several tours overseas and enjoyed the people and places we visited.
I've always enjoyed all forms of creative arts. The joy of oil painting along with acrylic painting and it's so relaxing to me. I love to sew my own clothes and create other sewing projects. When I was younger my mom taught me the technique of hand embroidery which I love.
I worked at a resort and found the opportunity to use my love of embroidery and that lead me to the art of digitizing. I would often create designs that were used on clothing and towels and more for the general stores boutique. I've been creating and digitizing since 1998.
Meet Marlene From
Marlene's Stiched Designs
I am Marlene from brrrr Wisconsin! Hubby and I moved here after spending over 24 years on the road with the military in both the Army and Air Force. I have 2 great daughters who have recently decided to fly from the nest and make lives of their own, leaving me and my puppy Missy with lots of time on our hands. So rather than meddling in their lives I have taken up digitizing embroidery and Missy has taken up the floor beside me when she isn't asking to be walked.
I've been embroidering on my Janome 10001 for about 10 years now and love to watch the designs appear on the fabric, but even more fun is to watch the designs I created sew into beautiful creations on fabric. I know you too will love how they sew and look on your fabric.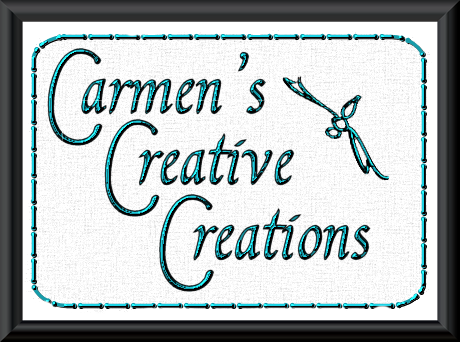 Meet Carmen From
Carmen's Creative Creations
I am Carmen from Canada. I started Rhonda and Irene out with a website. I was a big part of the beginning. Life got in the way and I went on to persue other intesrests, but still wanted to share the designs I had created. So, I domated them all to Fit 2b Stitched to continue to sell, for everyone to enjoy.
I truly hope that everyone who purchases my designs enjoys stitching them as mush as I did designing them.
"We are a participant in the Amazon Services LLC Associates Program, an affiliate advertising program designed to provide a means for us to earn fees by linking to Amazon.com and affiliated sites."